Back in 2003, I had the pleasure of contributing to an exciting project: StatsWorld Fantasy Football. I had been a passive fan of American Football my whole life, but I'd never studied the game and I'd never participated in fantasy sports. Working on StatsWorld gave me the opportunity to learn how fantasy sports worked, how fun they could be, and to gain a deeper knowledge of American Football and the NFL.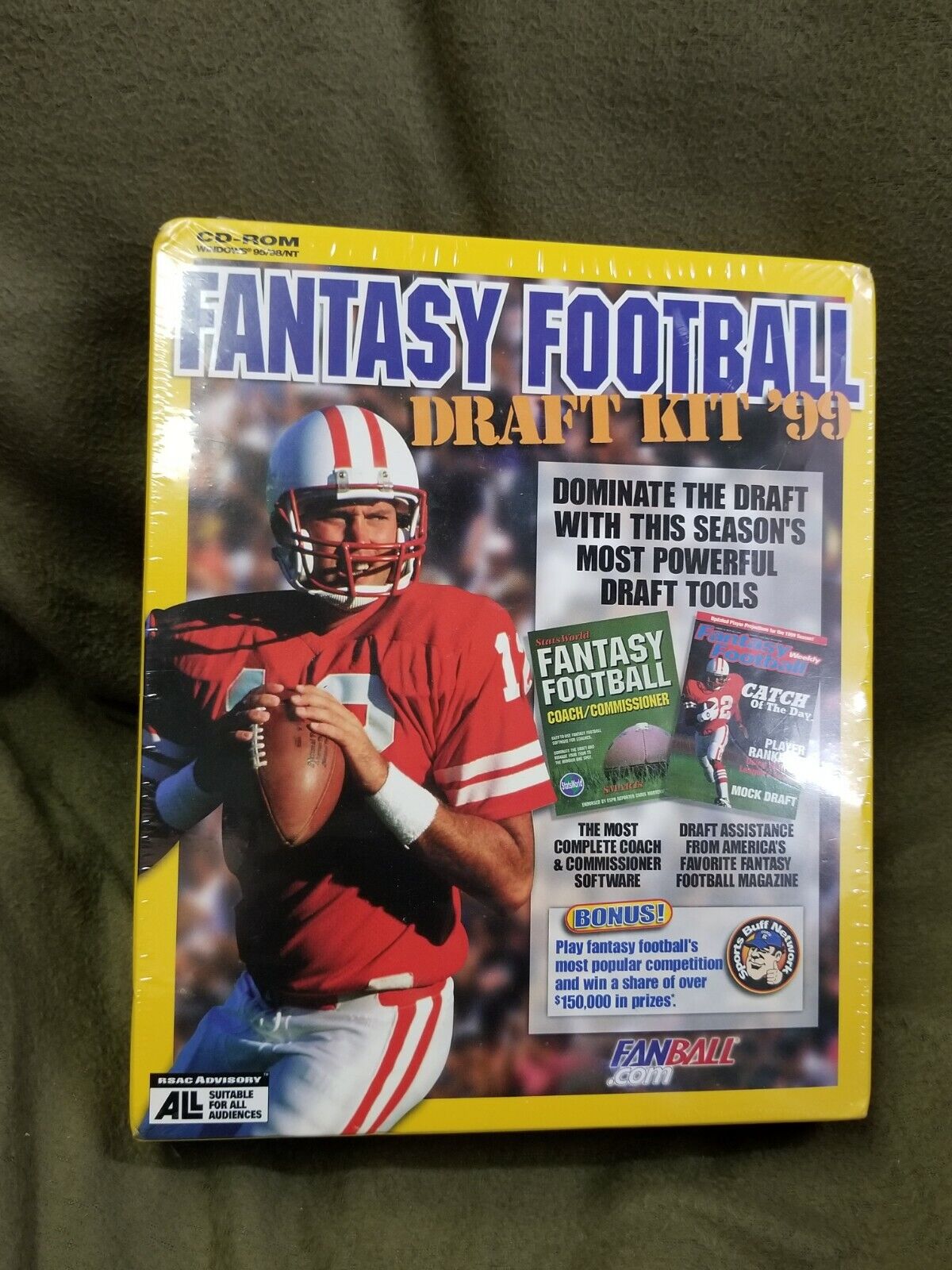 I joined Business Integration Group (BIG) in February of 2003 and was tasked with building the UI layer of StatsWorld using ASP.NET. I'd already put several large line-of-business applications into production using ASP.NET by that time, and Business Integration Group hired me to help solidify their position in the Cincinnati area as leaders in ASP.NET. StatsWorld was an internally-funded project meant to showcase the company's expertise and capabilities.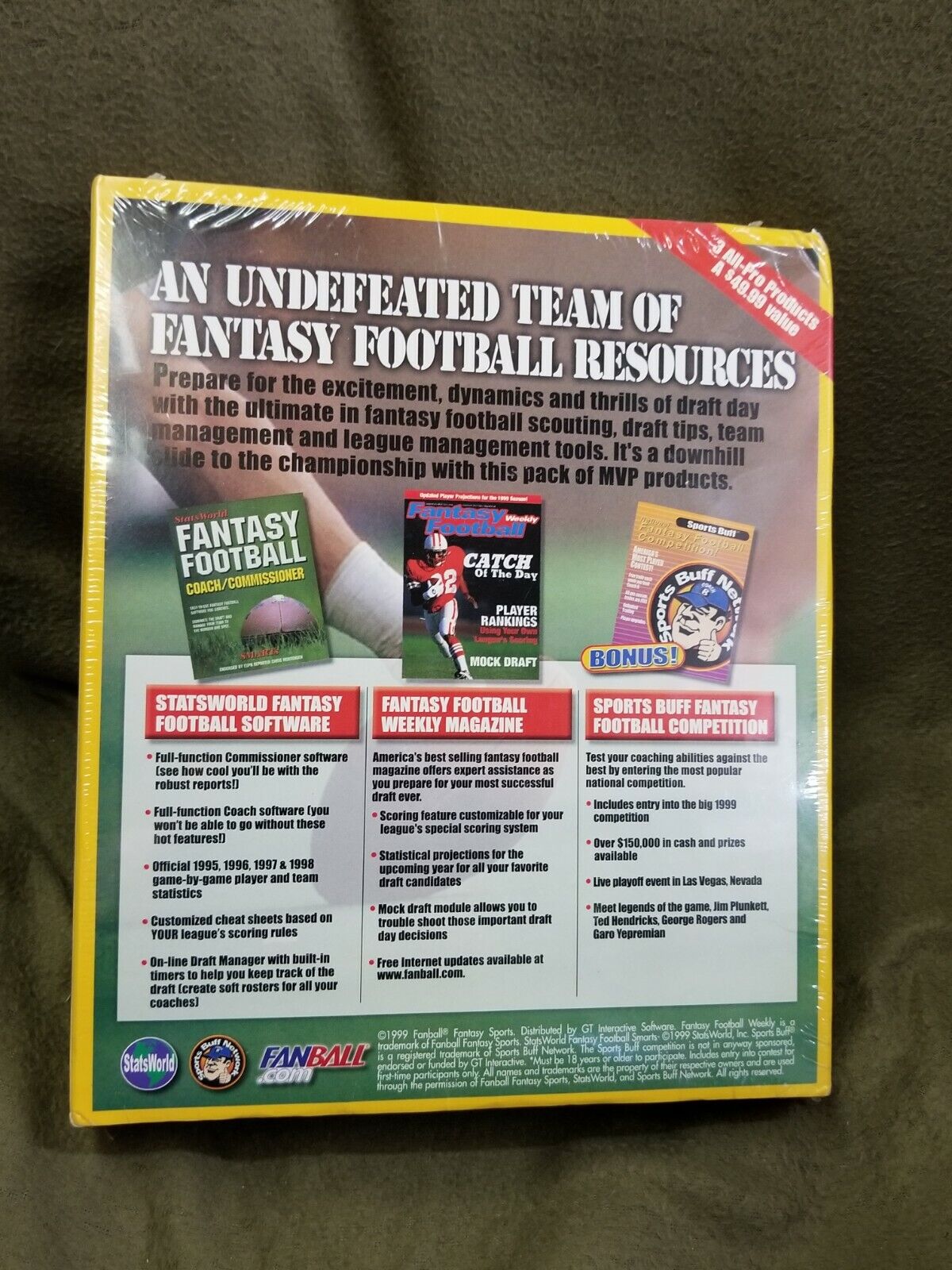 StatsWorld Fantasy Football wasn't an entirely new project for BIG though; the family-owned business had been in the Fantasy Football industry for over a decade, with roots going back much farther than that. As I recall their family had been organizing and operating Fantasy Football leagues since the 1970s, and the operation became progressively computerized over the years. In the 1990s they were selling Windows PC software for managing leagues, with good old-fashioned, off-the-shelf software boxes containing disks and manuals. They sold thousands of copies each year and it was profitable.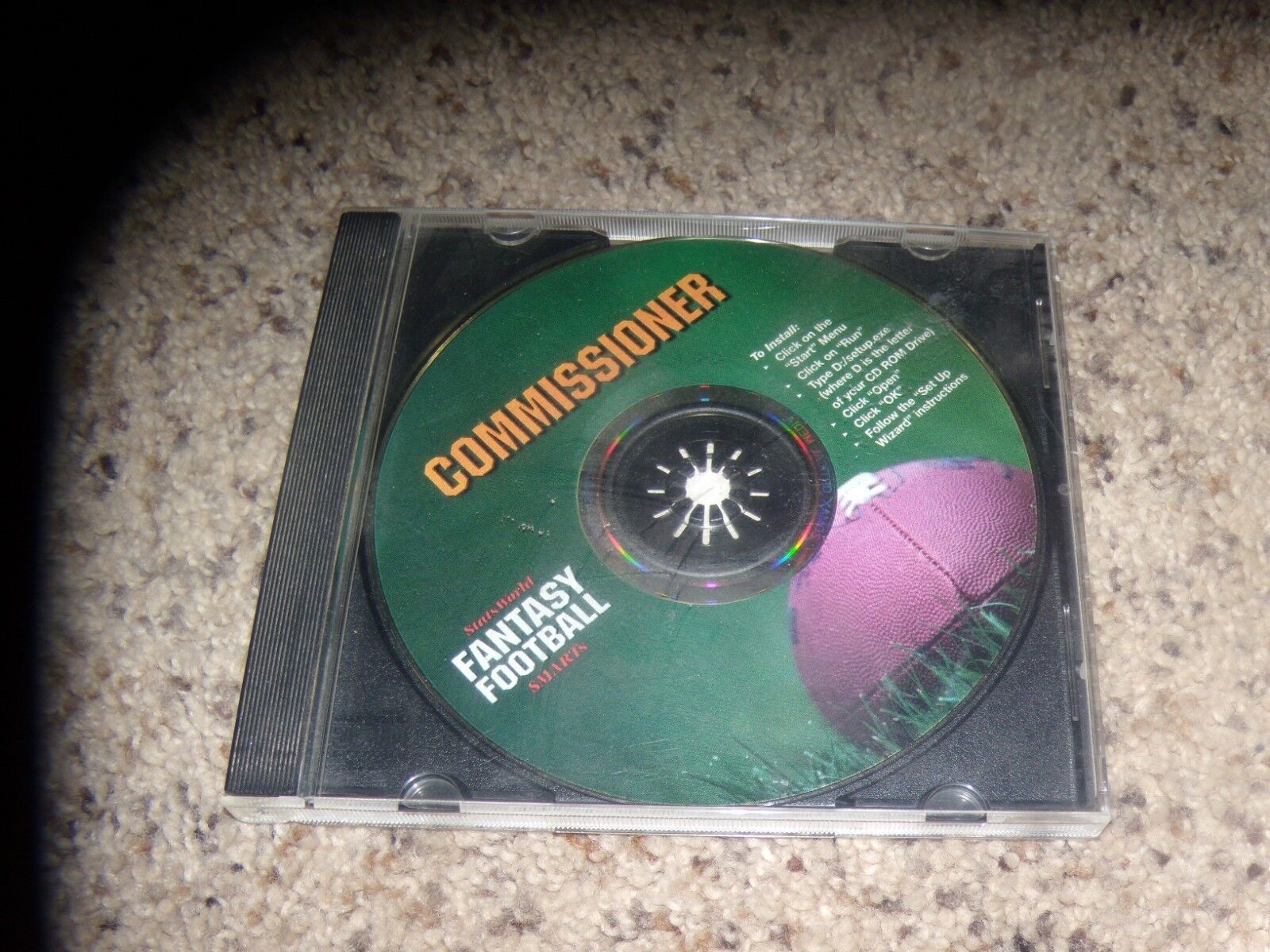 And then came the internet. Yahoo! was an early player in the fantasy sports market–offering free, web-based leagues for many sports including football. Other web-based offerings were emerging as well, and the writing was on the wall for StatsWorld: "How do we compete with 'free'?" But then a combination of events occurred that invited StatsWorld into the online arena.
CBS Sportsline Fanstasy Football launched, and they were charging $79 per league per year. Sure, CBS was able to plug their own offering during game broadcasts, but their feature set was weak and you still had to tolerate ads. Other offerings followed suit and began pushing paid leagues too. And the clincher for Business Integration Group's decision to take StatsWorld online was the release of the .NET Framework and ASP.NET 1.0. With ASP.NET, a web-based StatsWorld could be affordably built. The project started in January 2003 with the deadline of being live in time for the football season later that year.
A half-dozen of us worked together to build StatsWorld, and we succeeded. We launched during the summer, sold a few thousand leagues, fixed some bugs during the 4-week preseason, and we were ready for regular-season week 1. In about 7 months, we built an industry-leading, web-based offering that was free of advertisements, profitable, easy to use, beautiful, and virtually bug-free.
For the first half of the season, we all worked in the office together during games, monitoring the system and building out the post-season and end-of-season features. We received real-time stats feeds, converted NFL stats into fantasy points, and served over a million page views per hour during live games. We hired my best friend, Chris Ellison, to take care of customer support. Call volume was low enough that Chris could single-handedly provide support to tens of thousands of fantasy coaches on his own, with over 99% of support requests being resolved by helping commissioners correct their fantasy scoring rules to have the desired behavior.
The typical StatsWorld player would log in Tuesday morning and be ready for the week's final results to post at 9:00am ET. Did their fantasy team outscore their friend's? Would their QB earn the front-page headline on the league's fantasy newspaper with the 4 touchdowns they threw? What quote would be generated by StatsWorld for them to describe their fantasy match-up? What players were expected to be on the waiver wire that week? Were any of their players added to the injured reserve list? Many StatsWorld players would print this fantasy newspaper in order to read it. We knew they did, because some of the bugs we fixed were related to page-breaks.
By the 2nd half of the season, StatsWorld ran itself. Each of us on the engineering team began transitioning to consulting projects BIG worked on. We passively monitored the system during games but we were eventually doing so from home. We watched playoff games together in the office, but we rarely had any issues. We brainstormed on features for season 2, which we would allot some time for, but we generally focused on automating everything possible so that StatsWorld could run and grow without any of us having to touch it anymore. One other engineer and I built a live, online draft feature for season two, and after that StatsWorld was finished.
I moved on to other projects with BIG and then I joined Microsoft in 2008. I kept playing fantasy football using StatsWorld and I was planning to run a league with my new colleagues at Microsoft. Then I got a call from one of the owners of BIG; they told me they sold StatsWorld to MyFantasyLeague.com. I forget if it was Scott, John, or Steve Drew that called me, but they thanked me for helping make StatsWorld a success.
Side note: Scott, John, and Steve drew are all twin brothers. And yes, I mean twins not triplets. Can you figure it out?
Most StatsWorld leagues operated by having each coach pitch in $10 per year, with one or more of the coaches serving as league commissioners. The league would agree to scoring rules, the commissioner(s) would configure the league, and StatsWorld would operate their league through the season. It's actually based on how bowling leagues run. The last bowling league I participated in cost $20 per week, $12 of which went "to the house" (the bowling alley). At the end of the season, I received $180 in prizes. I know a lot of StatsWorld players did the same with their fantasy football leagues, but this was money exchanged between league players. Just like how my bowling alley is completely uninvolved in our league's prize money, neither was StatsWorld. All of StatsWorld's annual income was made before the season started, so we built it with the objective of having low enough maintenance costs that it would be self-sustaining year over year. That was a business model I can stand behind. MyFantasyLeague.com operated similarly, so I was happy with the acquisition.
Nonetheless, I decided not to set up a league with MyFantasyLeague.com, and I've not played fantasy football since then. I will always fondly remember the experience of building StatsWorld. It's one of the highest-quality pieces of software I've ever worked on, and we had a blast building it. After working on hundreds of prior consulting projects across scores of business domains, fantasy football stood out as unique and exciting to me. I learned a lot, continued building a strong .NET-oriented career afterward. I helped propel fantasy football with an offering that was affordable, reliable, scalable, ad-free, and fun. I was proud of StatsWorld and having been a part of the fantasy football industry.
Watching the wild card playoff games in the year 2023 though, I feel differently. I've grown saddened and sickened by fantasy football. Each year, and seemingly each week this season, I've seen a substantial increase in promotions of "fantasy football" through a completely different breed of services. Players on these services don't look forward to the weekly fantasy newspaper; they are lured into the game with $150 in "free bets." Players aren't vying for bragging rights at the water cooler, they're just gambling now. The fantasy football industry has morphed into a predatory market.
NFL broadcasts are saturated with commercials for these betting apps. The networks and sportscasters have to plug these gambling services during game breaks and halftime coverage. Fantasy scores are integrated into smart TVs. And two blocks from my home, there's a billboard for the leading football betting app. That billboard used to advertise a local business but now it's preying on people in my community. These apps don't make their money by selling leagues to groups of friends; they are just casinos who have hijacked a fun game. They don't print fantasy newspapers with coaches' make-believe quotes, they print themselves money with coaches' hard-earned paychecks.
I used to talk about StatsWorld and fantasy football with glee. I used to promote fantasy sports as being wholesome and fun. But now I'm ashamed of what the industry has devolved into, and I can't discuss fantasy sports or StatsWorld without defending its history and the part I played in it.
As each year passes the evidence of StatsWorld's existence further decays and there's little about it remaining on the internet. I can only hope that this post lives as long as I do and this history can survive longer than it otherwise would have. I would like to hope that fantasy sports will one day revert back to what it used to be, but I'm doubtful. If you are ever tempted to play fantasy sports, please recognize that like any other casino the house will always have an advantage. Offering you $150 in "free bets" is just as obvious as serving free steak in the casino restaurant.
Remnants of Evidence
StatsWorld Launch
May 29, 2003: SMARTs Online had been announced with a July 1st launch date

Demo and pricing to be announced June 10th

June 24, 2003: The site redesign had gone live, pricing had been announced, and the demo was live

A sample game summary (that would later become a newspaper) was available

July 19, 2003: We had launched, and leagues were working through setup
Acquisition by MyFantasyLeague.com
When the acquisition was announced, the StatsWorld.com site redirected to MyFantasyLeague.com, to a page specifically for StatsWorld customers to learn about the migration.
https://web.archive.org/web/20090129180721/http://myfantasyleague.com/statsworld.php
2008 - StatsWorld.com has merged with MyFantasyLeague.com

Dear StatsWorld Commissioner,

The 2008 Fantasy Football season is quickly approaching and we have some exciting news for you. After 10 years of trusted and reliable service, StatsWorld is merging with MyFantasyLeague for the 2008 season. So your league will no longer be hosted at Statsworld.com. Instead, we've partnered with MyFantasyLeague.com, which is a well respected and very robust league management system. They have been running fantasy football leagues on the Internet even longer than we have, and they are still growing and improving their system every year. We are confident that your league will be in good hands with MyFantasyLeague.com from this point forward.

To help ease the transition for your league, we've arranged to have your complete 2007 league transferred to MyFantasyLeague.com. Please check your email for more information and details about your new league home page address here on MyFantasyLeague.com.

If you did not receive an email about your league, please contact MyFantasyLeague.com directly at sales@myfantasyleague.com so we can send you the details of this transfer.

In addition to transferring all of your league settings from last year, we also transferred your entire league history from previous seasons.

Now for the best part – we've also teamed up with MyFantasyLeague.com to offer you a special discount price for the 2008 season. You can purchase your 2008 league on MyFantasyLeague.com at the reduced rate of $59.95, which is $10 less than it would have cost to run your league with StatsWorld as a returning customer in 2008! This discounted price will automatically appear on your order form when you purchase your 2008 league with MyFantasyLeague.com.

It has truly been a pleasure providing fantasy football services to you and your coaches over the years. We firmly believe that you will enjoy the additional league management capabilities at MyFantasyLeague.com as well their reliability and customer service. If you have any questions or concerns, please contact MyFantasyLeague.com by sending an email to sales@myfantasyleague.com, or use the "Help" menu at the top of your league home page to contact them.

Thanks again for your business over the years and good luck in your 2008 season.

StatsWorld Support
Fantasy Newspaper
The fantasy newspaper feature I built for StatsWorld was adopted into the feature set of MyFantasyLeague.com as their 'Fantasy Recaps'. Here's an example:
http://www98.myfantasyleague.com/2007/options?L=46184&O=177&W=13
Press Releases
https://myfantasyleague.wordpress.com/2008/07/09/statsworld-acquired/
StatsWorld Acquired

We are excited to announce our acquisition of StatsWorld, which is another well-respected fantasy football league management company that has been around for about 10 years. You can read the full details in the Press Release.

StatsWorld had similar roots as we did by starting out in the 90's with a PC-based league management system called SMARTs, which was a lot like our own FFLM client side league management system. Then in 2003 they transitioned from a PC-based program to an on-line system that was more like MyFantasyLeague.com. During the Spring of this season, we worked with them to transition all of their leagues over to MyFantasyLeague.com, and we're excited to provide their leagues with the same feature-rich environment and high level of satisfaction that they've been accustomed to over the years with StatsWorld.

Welcome all StatsWorld leagues! We're confident that you'll have a great 2008 season here at MyFantasyLeague.com!
https://www.prweb.com/releases/2008/06/prweb1057634.htm
MyFantasyLeague.com, One of the Fantasy Football Industry's Pioneers of League Management, Acquires Statsworld.com, Another Long-standing Company in the Industry

MyFantasyLeague.com to host Statsworld.com fantasy football leagues starting in 2008.

MADISON, WI (PRWEB) JUNE 27, 2008

One of the most trusted online fantasy football league management companies, MyFantasyLeague.com, has acquired Statsworld.com and will run their fantasy football leagues starting in 2008.

After more than 10 years of providing a top-quality system, one of the industry's earliest providers of fantasy football league management has agreed to transfer it's leagues to MyFantasyLeague.com. In an email to his customers, Steve Drew, President of Statsworld.com, LLC. shared "It has truly been a pleasure providing fantasy football services to you and your coaches over the years. We firmly believe that you will enjoy the additional league management capabilities at MyFantasyLeague.com as well their reliability and customer service."

In order to ease the customer transition, staff at Sideline Software, Inc., owner of MyFantasyLeague.com worked with Statsworld.com to transfer league history data and closely mirror the Statsworld.com user interface. With the unparalleled flexibility offered by MyFantasyLeague.com, virtually all of the Statsworld.com feature set will be supported while providing an even more robust set of capabilities. "We are extremely excited to offer our fantasy football league management to the Statsworld community," said Mike Hall, President of Sideline Software, Inc., adding, "We look forward to showing all of our customers the many feature enhancements we've been working on this past off-season to make the fantasy football experience even more enjoyable."

About Sideline Software, Inc. Sideline Software, Inc. is a privately held software development company specializing in fantasy football on the Internet with a focus on customer service and advanced features designed to enhance the customer playing experience. Its flagship product, MyFantasyLeague.com, is one of the most feature-rich fantasy games available with dozens of reports, over a hundred scoring options, interactive chat rooms and message boards, live scoring updates, and extensive appearance flexibility. In conjunction with its online fantasy football league management system, MyFantasyLeague.com includes a free MFL GameDay companion application for viewing live stats during the games with real-time scoring and audio announcements of all touchdowns and other game changing events. Sideline Software also offers a branded fantasy football contest engine used to run several national fantasy contests, as well as free public mock drafts. Sideline Software, Inc. has been in business for more than a decade and is based in Wisconsin.